Although close to McLaren Vale Peters Creek Road is much higher (330m), several degrees colder and much wetter than the vale. Top Note is a cool climate vineyard and geographically is part of the Adelaide Hills wine region.
Geoff Hardy of K1 fame planted our vineyard with the help of Giulio Dimasi (now at d'Arenberg wines). Blocks 1-4 were planted in 1995 and blocks 5-8 in 1997. Driving around this part of Kuitpo Forest you come across several vineyards planted by Geoff for Southcorp back in the glory days of $3,000 a tonne 10 year contracts. Geoff's vineyards are always recognisable for the superb laser line precision of his vertically shoot positioned trellis and the immaculate even planting of vines every 1.5 metres apart in rows of 2.75m width. The vineyard as we inherited it had been well looked after and superbly maintained with excellent drainage and long term conscientious care in the form of vineyard manager Kevin Farrelly.
It also unfortunately held several varieties that are no longer as in demand as they were when the vineyard was planted. We reluctantly decided to part with the Verdelho and the Semillon Madeira, although we have kept our half hectare of Semillon Rose (Red Semillon). We have grafted over 2 hectares of the Merlot to our Shiraz clone (2626) and the Semillon Madeira has been grafted to Cabernet Sauvignon G9V3. The Verdelho block and one of the Cabernet blocks have been returned to pasture. The remaining varieties are discussed below.
Block 1: Chardonnay
Clones: I10V5, I10V1 Area: 2.74Ha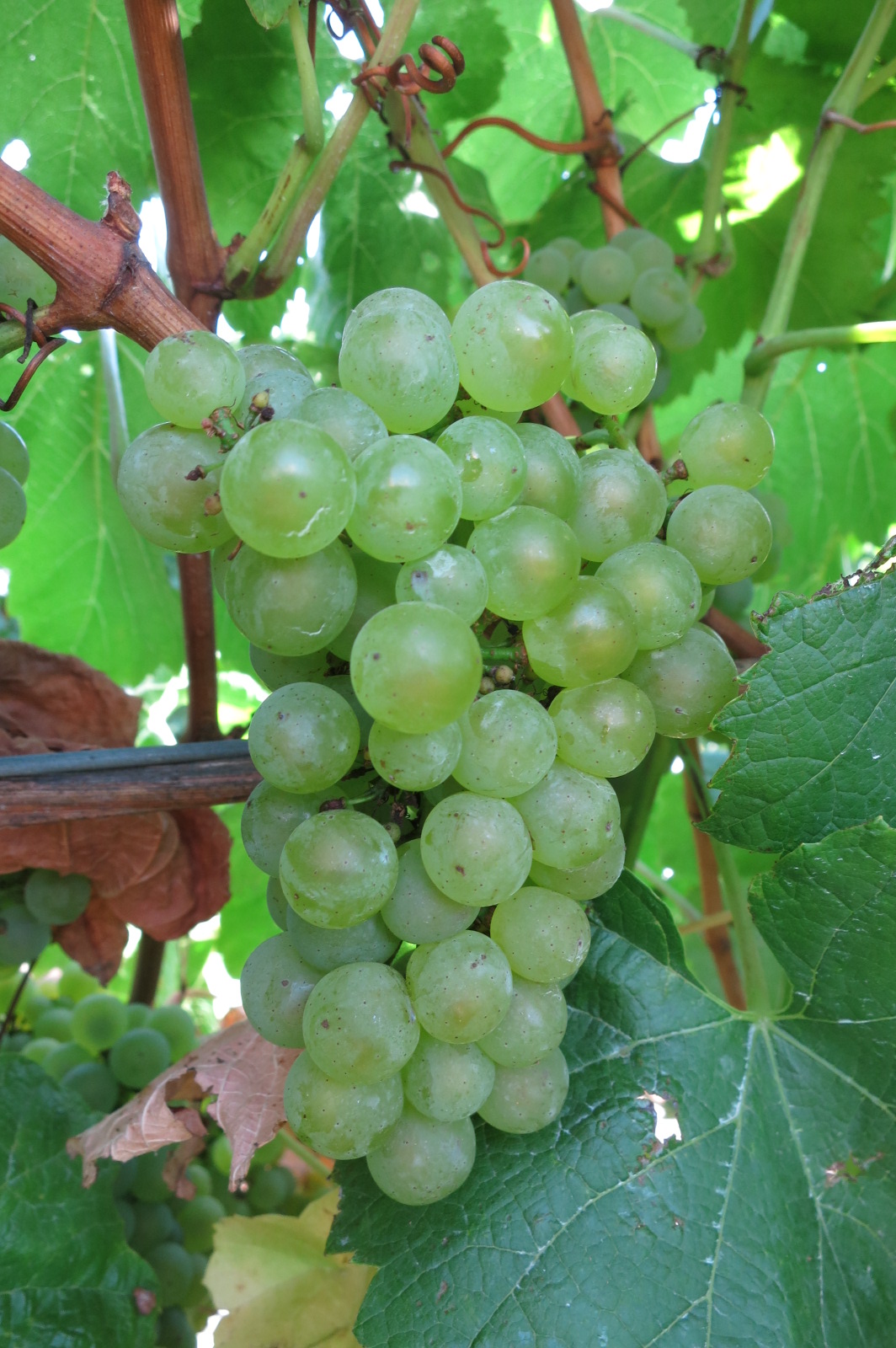 Arguably on the best soil in the vineyard (a sandy loam with underlying friable clay) Top Note produces some superb cool climate Chardonnay. Our view up the hill over the Chardonnay block is one of our favourite vistas. There was until recently a pine plantation on top of the ridge in a neighbouring property. This shaded the top of the Chardonnay but, in compensation, also acted as a windbreak. Now felled we may plant a windbreak of our own to protect the upper vines. The eastward sloping block provides excellent drainage and, with very little help, the vines form a perfectly dappled coverage to the developing bunches. We released our first chardonnay from the 2015 vintage and in 2016 also took some grapes for the base of our sparkling wine. In the meantime, the majority of the fruit is going to Patritti to make an Adelaide Hills blend.
Blocks 2, 3A & 3B: Pinot Noir
Clones: G8V3, 777, D4V2, MV6 Area: 4.21Ha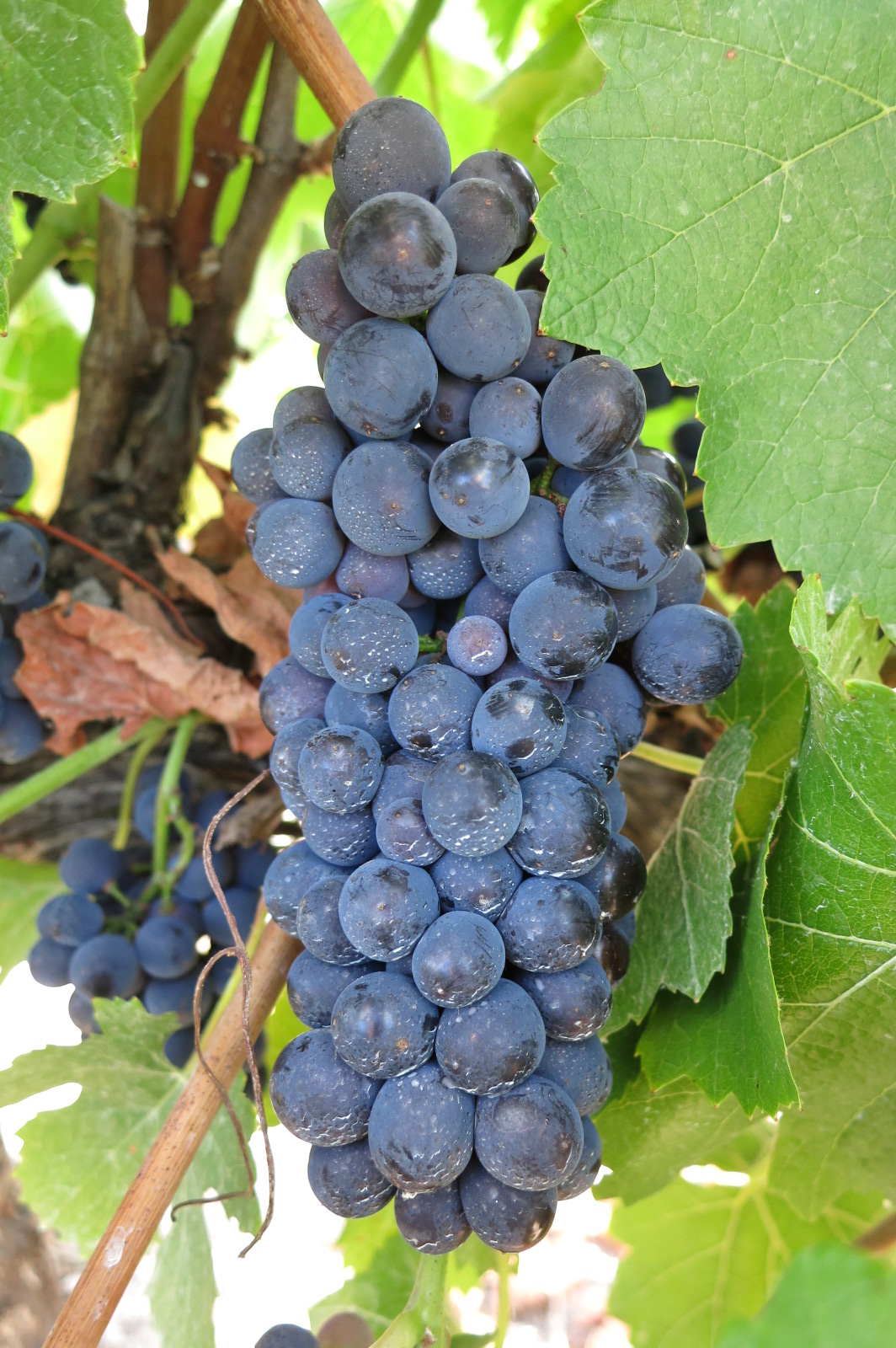 G8V3 is the poster boy of our Pinot clones. Pinot is notoriously tricky to grow yet the G8V3 develops beautifully each year with very little fuss or added help required. The heat of summer burns out the basal leaves in the canopy and they drop away to leave a perfect dappled canopy density to allow slow ripening and sufficient carbohydrate absorption to provide the fruit with sugar.
The MV6 and D4V2 are currently our problem children. Having guzzled water in 2011 they poured all their extra reserves into growing canopy at the expense of fruit production. We arrived on the property too late to easily shoot thin the blocks with the result that the canopy became overly dense for our preference. We shoot thinned in the 2012-13 season and have also converted two rows of each clone to cane pruning to see if that improves our yield. These clones were picked separately in 2013 to the G8V3 and the resulting wine was superb with a particularly attractive nose, great colour and touches of spice. You can purchase this wine under the Top Note label - see our wines page for details.
We grafted over 4 rows of Block 2 (G8V3) to 777 in 2018. We have tasted wines made from this clone in the past and have decided that it could add to our Pinot Noir.
Blocks 4 & 6B: Shiraz
Clone: 2626 Area: 3.13Ha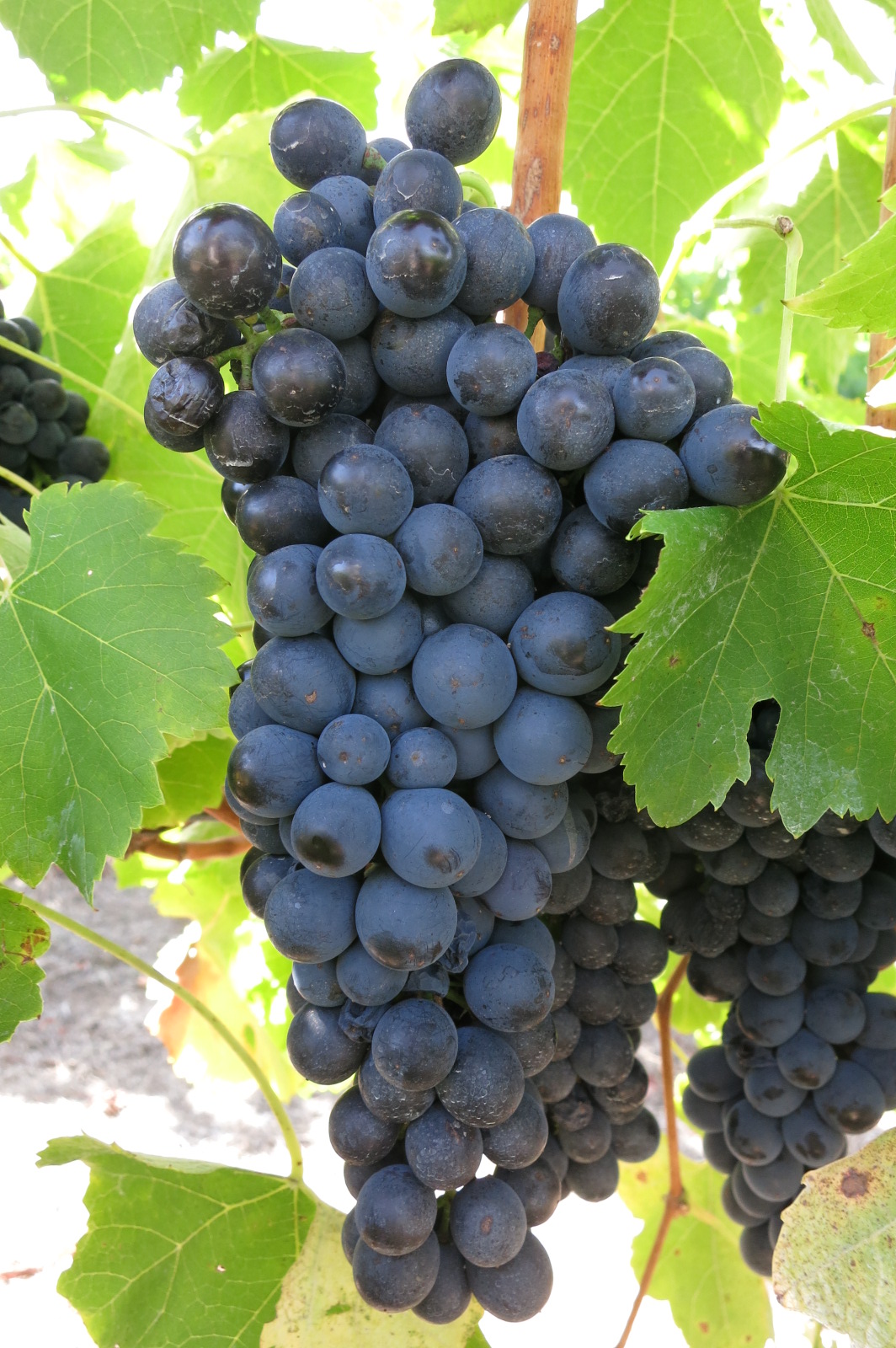 The icon of our vineyard. After grafting 2Ha of Merlot we now have two good-sized blocks one of which (Block 4) is being used to make the Top Note Block 4 Shiraz. The sandy soil encourages the vines to dig deep for moisture in order to reach the soft, friable red clay more than a metre down. The loose bunches and mild summer temperatures encourage slow ripening and excellent cool climate Shiraz flavour with a more delicate character than it's nearby peppery, intense McLaren Vale neighbours. Our other Shiraz block is currently under contract to Treasury.
Blocks 5 & 6A: Merlot
Clone: D3V14 Area: 3.73Ha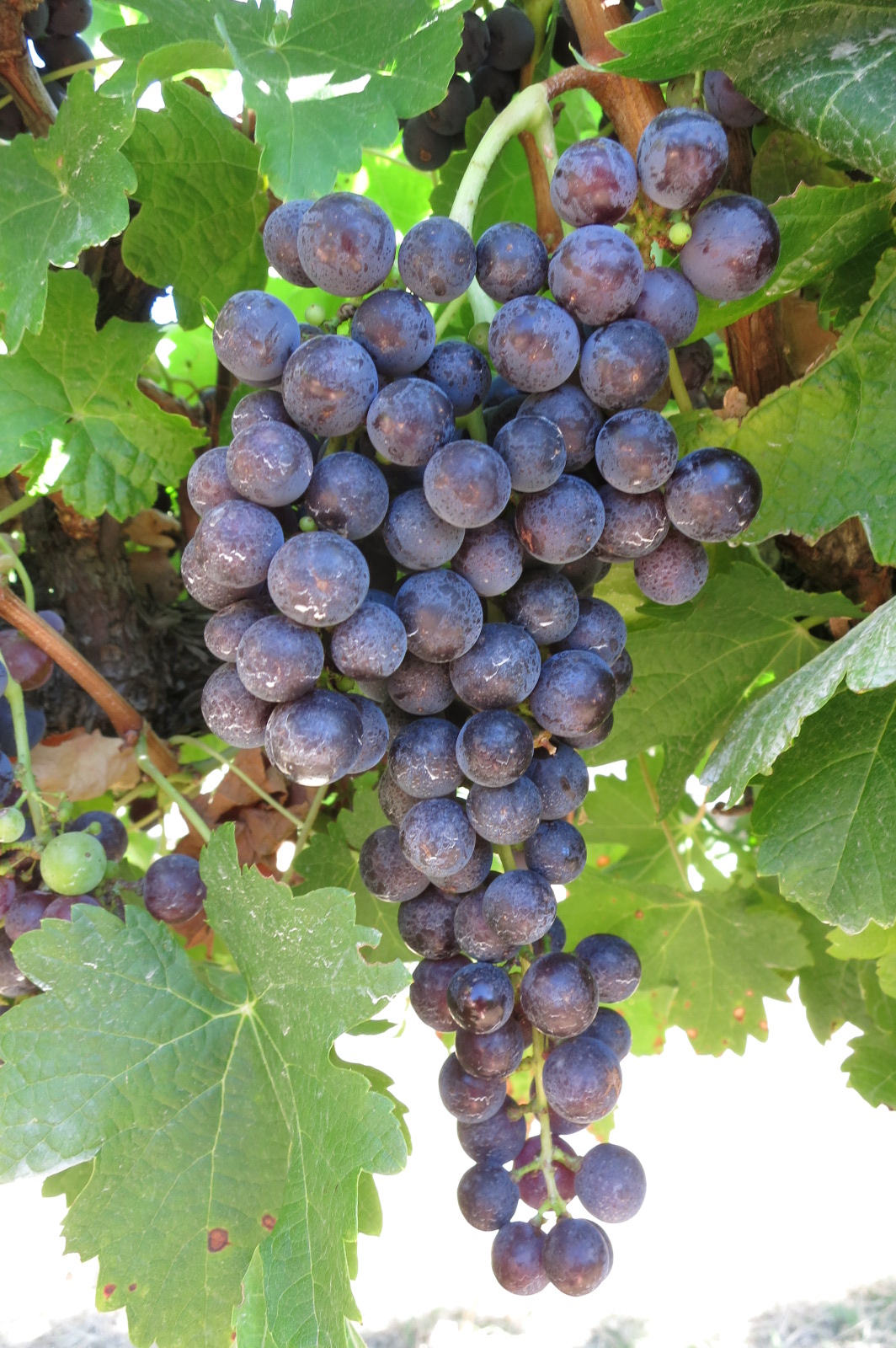 The film Sideways has a lot to answer for. Sales of Merlot plummeted in America following one of the characters snubbing the variety in a scene from the film. Ironically the same character's favourite wine - the Cheval Blanc from St Emilion - is a blend of Cabernet Franc and Merlot. French winemakers have been working wonders with the soft and rich flavours of Merlot for years.
The cool climate and sandy loam soil at Top Note are perfect for producing top grade Merlot. However, despite every second person we meet telling us how much they enjoy Merlot, the grape just won't sell for anything near the cost of production. It's sad but true that if you produce something superb that no-one wants then it's just not a commercially viable option. As a result we have grafted just less than half of our Merlot to the far more profitable Shiraz. Having made some wine in 2015 to see what our Merlot was like we were happily surprised by its pretty, approachable and raspberry, berry fruit nature. The block seems to consistently give us lovely wine and so we are ignoring the nay sayers and continue to make a delicious Merlot as part of the Top Note range.
Block 7A: Semillon Rose (Red Semillon)
Clone: Mass selection from 100 year old Barossa Vines Area: 0.53Ha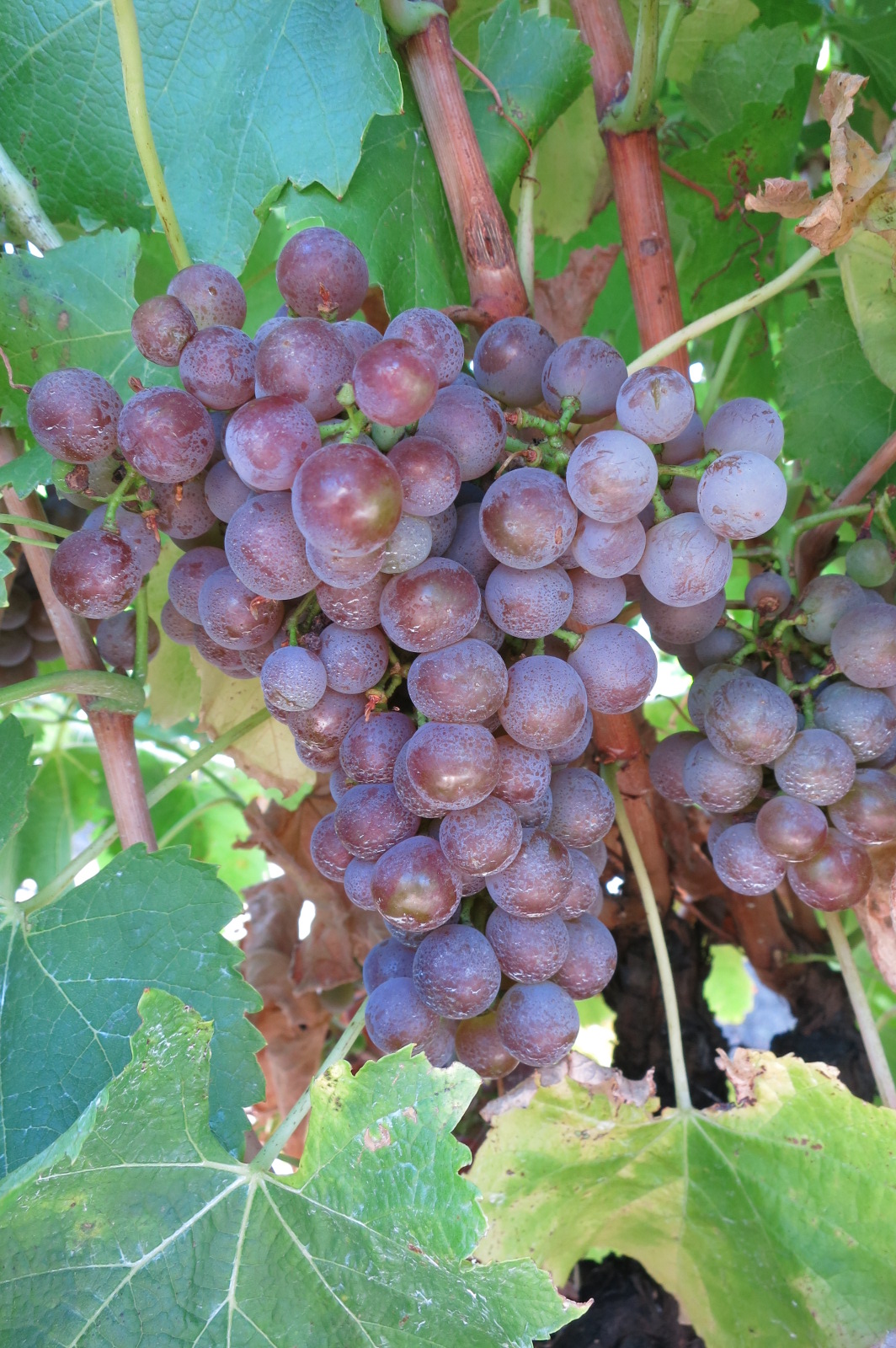 Our six rows of Red Semillon were hand selected from an old vineyard in the Barossa planted with Semillon Madeira. About 1 in 50 vines had a natural genetic variation producing pink berries instead of the more usual white. The viticulturist Neville Falkenberg hand selected canes from these pink vines when planting Top Note and gave us 6 rows of the pink variety alongside a block of the more usual Semillon Madeira. We are one of very few vineyards in Australia with this variety and have kept the block as a point of difference and to create our signature pink sticky dessert wine.
In the 2016 vintage this block was badly frosted, leaving too few grapes for a sticky but too many to leave to the Kangaroos, which led to Nick making our first Red Semillon table wine.
Blocks 7B & 8: Cabernet Sauvignon
Clones: G9V3, CW44 Area: 2.58Ha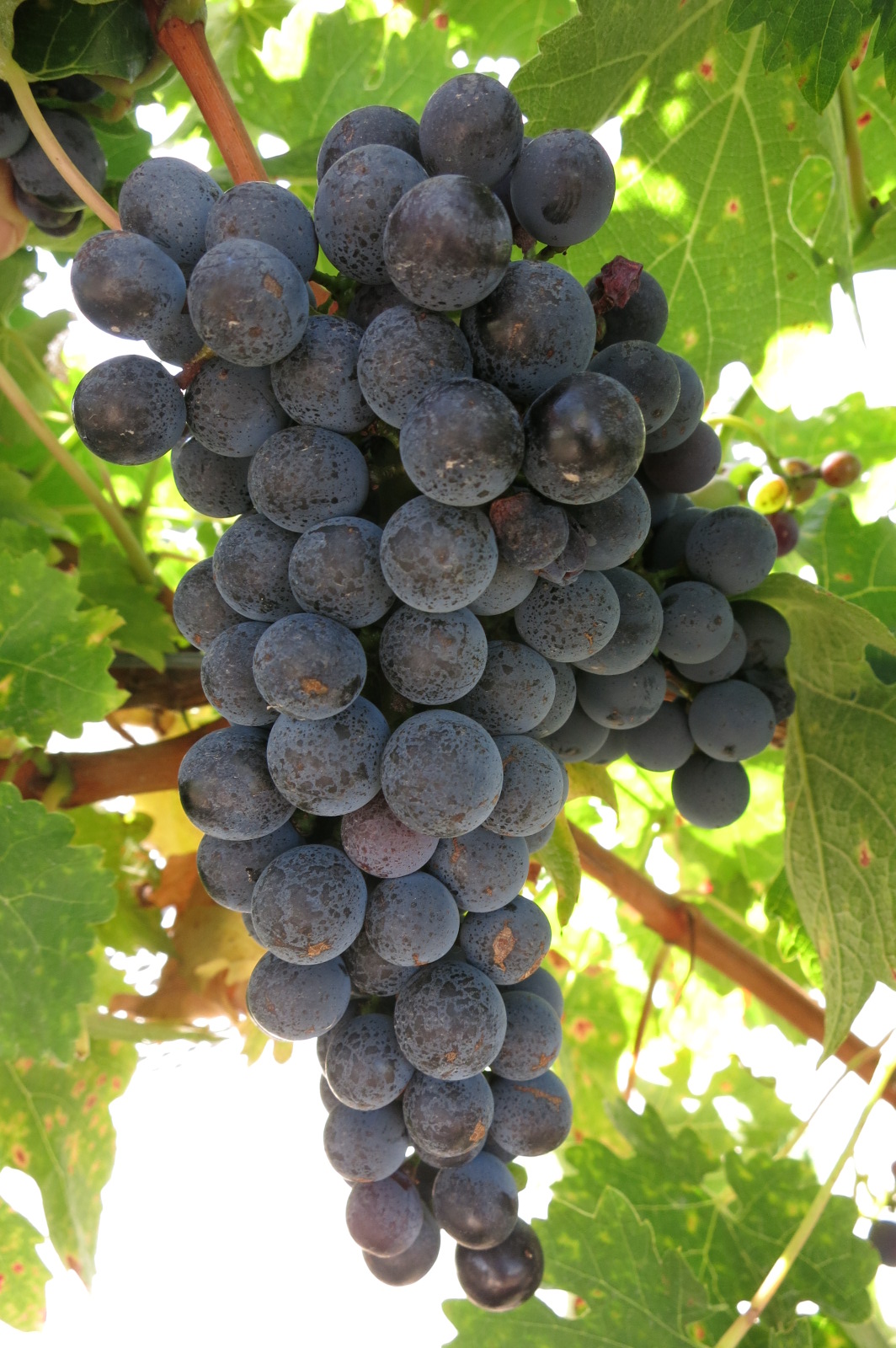 Originally planted in the "soggy bottom" of the property our Cabernet is the last of our varieties to burst and the last to ripen. We prune late to delay budburst and help avoid frost damage and by bunch thinning where necessary we help coax our latest variety into producing superb, flavour intense fruit. In 2014 we returned much of the "soggy bottom" to pasture which we will partially reforest to help lower the water table and make Top Note carbon neutral. This has left us with a small block of the CW11 clone on own roots while our G9V3 clone has been grafted onto what was the Semillon Madeira in a noticeably warmer part of the property. In 2015 Nepenthe took our grafted Cabernet and all early indications seem very promising indeed. In 2015 We took the CW44 and a tonne or so of the G9V3 for Top Note and released our first Cabernet Sauvignon from that vintage.
Block 8 is unfortunately out of the range of our frost fan and in cold springs frequently gets hit. We produced no fruit from it in 2013, 2014, 2016 or 2019 vintages.